WORKSHOP: Up Your Game – Strategies for Male Voices
January 22, 2018
Want to:
be a better singer?
understand your singing voice?
be a stronger member of your choir?
Don't miss this workshop with master facilitator Willi Zwozdesky!  Willi is internationally known for his work as a choral conductor, clinician, arranger, publisher, and producer.  He also serves as the Executive Director of the BC Choral Federation.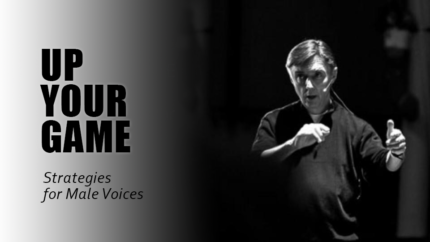 Willi resides in Vancouver where he is a leader in the city's cultural community and has been the Artistic Director of the Vancouver Men's Chorus (VMC) for the past 37 years. He is an expert on the male voice instrument.
This is your opportunity to work with Willi in a skill-building demonstration workshop for experienced male choral singers committed to refining their craft. Participants will sing together and individually, exploring the unique attributes of the male voice including voice type, register, timbre and falsetto.
9:30 – 11:30
Saturday, Feb. 10
Christ Community Church
2221 Bowen Rd., Nanaimo, BC
Fee: $20 per person                
How to Register:
Online at www.nanaimosings.com – click on "Male Voice Workshop" on sidebar
By mail (please make cheques payable to Nanaimo Sings!) Click here to download a printable registration form.
Sponsored by Nanaimo Sings! and the BC Choral Federation