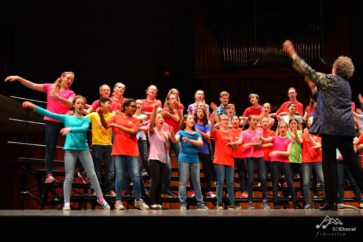 Registration will open soon! For more information, contact Willi Zwozdesky at bccf@bcchoralfed.com.
This year's clinician is Sarona Mynhardt. A fee of $75 per singer includes 1 concert ticket for an adult to accompany their child to the concert.
Children are encouraged to register as groups, either as a full classroom or community choir or as a smaller sub-section thereof – and must come with their own chaperones.