We will be sharing an inspiring selection of world, gospel and soul music under the expert tutelage of renowned composer and conductor, Brian Tate. Singers will convene Mother's Day weekend at Fraserview Mennonite Church in Richmond, BC.
Space is limited, so register early!
Your registration includes:
• BCCF Membership* ($25.00 special Chorfest rate)
• All Rehearsals
• Opening Reception
• One Banquet Ticket (non-refundable)
• Access to rehearsal sound files
• Concert performance
Click here to register and pay conveniently online. Visa, MasterCard and American Express are accepted on our secure site; a PayPal account is not required.
Click here to view the Chorfest 2018 brochure, with useful information if you will be paying by cheque.
All registrants are responsible for their own accommodations. The Sheraton Vancouver Airport will be offering a discount rate.
2018 Clinician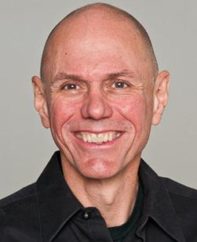 Brian Tate is an award-winning Vancouver composer/arranger and popular choral clinician and choral director. A prolific composer and arranger, dozens of his choral works are published and his music is performed worldwide. Brian directs Vancouver's 100-voice City Soul Choir, teaches singing and choir at Studio 58 – Langara College's professional theatre school – and performs with the world music a cappella vocal trio "TriVo". Brian has had a lifelong interest in music of the African Diaspora, and has travelled and studied in Cuba and West Africa. He frequently gives choir workshops and is in demand internationally as a clinician and workshop leader. Brian is a passionate advocate of life-long music-making at all levels.
I am very honoured and excited to be conducting the adult choir for Chorfest 2018. I am offering a variety of soulful music from many traditions and my goal is that our singers have a joyful time bringing this music to life, inspiring themselves and our audience.
2018 Schedule

Friday May 11
5 to 7pm – Registration in the Minoru Ballroom of the Sheraton Vancouver Airport Hotel (Richmond)
7pm – Rehearsal followed by welcome reception
Saturday May 12
8 to 9am – Registration at Fraserview Mennonite Church (All Saturday and Sunday rehearsals and final performance are at Fraserview Mennonite Church, Richmond)
9am to 5pm – Rehearsal with scheduled breaks
Noon-1:30pm – Lunch
12:15pm to 1pm – BCCF Annual General Meeting
6 to 7pm Cash bar and BCCF Silent Auction – Minoru Ballroom, Sheraton Vancouver Airport Hotel
7 to 10pm – Annual Chorfest Banquet
Sunday May 13th (Mother's Day)
10am-Noon BCCF Board Meeting at Fraserview Mennonite Church
Noon-2:30pm Rehearsal
2:30pm Call time for all choirs
3-5:30pm Chorfest Concert Performance
*Mother's Day Brunch.
Harold's Restaurant at Sheraton Vancouver Airport Hotel is having Mother's Day Brunch seatings. Please contact the hotel directly to make reservations.
2018 Repertoire

Lil'Wat Welcome Song is an arrangement of a traditional First Nations (Lillooett) song by Vancouver Lil'Wat musician and composer Russell Wallace. I have performed this several times as a processional with my own choir, and it never fails to thrill and enchant audiences. He has generously given us the go-ahead to include this piece and tells me he is honoured to have it included in our program.
Gate Gate is an exciting and rhythmic choral tour-de-force featuring a Sanscrit text (with English translation) from the Buddhist "Heart Sutra": "gone, gone, everyone gone, gone to the other side, halleluia!" It is a song of celebration and exultation, about the many meanings of crossing over: from darkness to light, from death to the hereafter, from ignorance to enlightenment.
Dulce Embeleso is a beautiful, lilting love song from the classical tradition of Cuban choirs. It is about lost love and yearning: "the memory of that sweet enchantment consumes me daily with sadness."
Yemaya Asesu is based on a traditional Cuban chant from the Santeria religion, the folk religion of Cuba. In Santeria, there are many male and female aspects of the divine, each with their own rhythms, songs, and purpose. Yemaya is a powerful feminine orisha, or spirit. She is the mother of all living things, goddess of fertility, protector of women, and controls the waters of the earth. She represents the unconscious and ancient wisdom. This arrangement features the gentle polyrhythms of the song's West African sources.
Bambelela is a simple, powerful song from South Africa. The song means "never give up", and becomes particularly poignant when it is sung by South African choirs of AIDS patients. This double choir arrangement is based on a version sung by the "Generics": a choir so named because they advocate accessible generic medicine for AIDS treatment. An easy song for audiences to learn, the effect of a hall full of people singing this song is very powerful.
Roll, Jordan, Roll is a virtuosic concert spiritual arrangement, designed as a choir showcase. A simple spiritual becomes a vehicle for maximum choral dynamics, range, colour, texture, and tempi.
Hush is a popular spiritual given a very funky and joyous treatment by Terrance Kelly, music director of the Oakland Interfaith Gospel Choir, and my mentor. The choir gets into a deep and fun groove here, giving our soloist Mimi Beyenne a chance to shine with her powerhouse vocals.
Take Down These Walls is a recent work of mine, composed for the 2017 Unitarian-Universalist Musician's Network conference in Virginia, where I was guest conductor. The theme of the conference was how we build up and break down our own metaphoric walls; a reply to the current US administration's plan to curtail immigration and build the US-Mexican wall.
Hlonolofatsa (mass choirs) is a joyous South African song of blessing. I first heard this arrangement, by the University of Pretoria, from Kokopelli's Scott Leithead. I fell in love with it right away and have programming it many times. A choir- and crowd-pleaser!
2018 Rates

Early Bird (By March 1, 2018)
$170 ($138.10 + $6.90 GST + $25 Membership)
Regular (After March 1, 2018)
$195 ($161.90 + $8.10 GST + $25 Membership)
Core/Host Choir/BCCF Board
$145 ($114.29 + $5.71 GST + $25 Membership)
Additional Costs
Print Music Package
$23
Extras (Non-refundable)
Additional Banquet Ticket
$60 ($56.08 + $3.92 GST)
Bag Lunch for Saturday May 12 AGM attendees
$15
The Fine Print
*All Chorfest participants are required to purchase or renew an existing BCCF Individual Membership, included in the registration fee.
Cancelled registrations are subject to a $50 administrative fee.
No refunds will be offered after April 15, 2018; however, registrations are transferrable.
Program and schedule are subject to change. Additional information will be provided upon registration confirmation.
Additional Info
Please contact our registrar, Jennifer Dufour, with any questions you have about Chorfest 2018.
Tel: 604-240-0383
Email: chorfest@bcchoralfed.com