BCCF Holiday Gift Guide – 12 Ideas For Choristers & Conductors
December 5, 2017
'Tis the season of giving. But what do you give the serious singer in your life?
Let's face it – microphone neckties and treble clef brooches aren't for everyone; and while peppermint teabags and sharpened pencils do make for some pretty good stocking stuffers, they never seem to amount to much under the tree.
That's why we've compiled a list of holiday gift suggestions to help you reach for the high notes on Christmas morning. All are reasonably priced, available locally or online, and perfect for your favourite, singer, conductor, or student!
A New Binder
$13.95 – $27.95 at MusicFolder.ca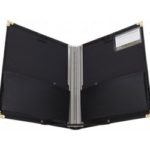 Every singer needs a trusty folder, and Small World MusicFolder has become the industry standard with a whole array of options to choose from. Best of all it's a Vancouver-based company, with everything from basic three-ring binders to a custom versions available in a jiffy. You can even add custom touches like names, monograms or logos!
A Reusable Water Bottle
$16.25 at MEC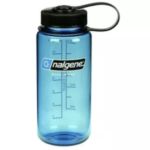 Whether you're on stage or in rehearsal, staying hydrated is key. For ease and cleanliness, you can't beat the Nalgene wide-mouthed screw-top water bottle in the 1L size. Not only is it BPA-free and dishwasher safe, but its spoutless design will guarantee you won't be crunching away on a bottle of Aquafina during the quiet moments of a piece. 
If you prefer your water ice cold, consider an insulated Hydroflask – $41.99 at SportChek.
A Music Store Gift Card
In any denomination at your local music store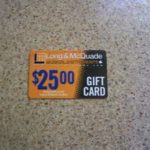 If you still can't pinpoint the perfect gift, why not let someone pick out their own? Gift cards are available in all sorts of denominations from BC's many independent and chain-operated music stores – Tapestry, Tom Lee, and Long & McQuade, to name a few.
Smartphone Apps
Starting at $0.99 on iTunes or Google Play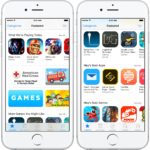 The Apple and Google App Stores are filled with a myriad of apps designed to aid singers in everything from warming up to recording. Best of all, you can gift as many as you like via email, to be downloaded directly by your recipient of choice. May we suggest VocalEase, Pitch Pro, Voice Tutor, VoCo Vocal Coach, Voice Analyzer Pro, Harmonize, and VocaLive as a start?
An Ultrasonic Humidifier
Starting at $79.99 at Canadian Tire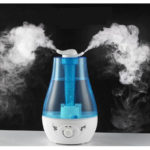 Keep your vocal cords hydrated in even the driest of environments. These fancy little machines are designed to quietly fill the room with a fine mist. Most are quite compact and fairly inexpensive, but there are also much larger ones on the market that can tackle your entire house!
Essential Oils*
$14.95 – $42.95 at Saje Natural Wellness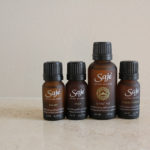 You've heard of a putting a few drops of Oil of Oregano under your tongue, but what about scenting your practice space, home or car with a calming aroma? Lavender, lemon and peppermint are some of the more singer-friendly options on the market, designed to be applied topically or put into a diffuser.
*A word of caution, however: while you may LOVE scents, many singers and audience members do have sensitivities or allergies. (In fact, some ensembles and venues are strict scent-free zones.) Always be sure to check carefully before giving or wearing scented products.
Throat Spray
$14.25 at Long & McQuade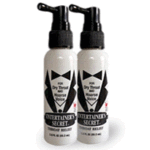 Known as the Entertainer's Secret, this product has had everyone from Billy Joel to Madonna quite literally singing its praises. (And we can only assume it works wonders for classical and choral singers, too!) It comes in a cute little spray bottle, designed to aid the throat's natural moisturizers and help them in lubricating the vocal cords. And best of all, it does so without any numbing effects!
A Digital Pitch Pipe
$15.95 at MusicFolder.ca
Pitch pipes are a must or singers and conductors alike, and the PocketTones Pitch Pipe is a compact digital version that delivers pinpoint accuracy with the touch of a button. Not that there's anything wrong with the old-school harmonica style, but sometimes it's nice to have a digital option at your fingertips – not to mention the sanitation benefits! We suggest the C version for treble and women's choirs, and the F version for men's choirs.
A BeltBox
$50 online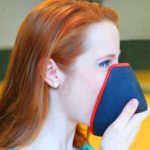 Take the warm-up room with you wherever you go, and reduce your sound output by up to 30dB. This box, which slightly resembles a respirator, can be cupped up to your mouth with the hopes of containing all of your pre-gig rituals. Look at it this way: it's like a muffler for singers that will help you avoid those inevitable stares on the bus or in the elevator as you're vocalizing en route to choir practice!
A Lesson or Two
Rates and locations may vary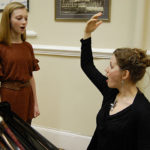 Even the most seasoned chorister could use a vocal check-up every now and then, just to make sure their tone and technique is in top form. So why not book someone a lesson or two with one of BC's many qualified vocal instructors and pedagogues? There are plenty to choose from throughout the province, and the BCCF would be more than happy to work with you to find one in your area.
A Vocal Care Gift Basket
The sky's the limit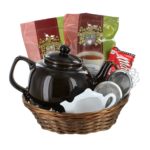 Can't decide on any of the items above? Why not pick a few and assemble a thoughtful care package tailored to the recipient! You could load it full of gadgets and pick-me-ups to get them through their busy choral season ahead (tea, honey, lozenges, gummy bears… single malt scotch…) Or, if Chanticleer or New York Voices are touring you could always pick up a pair of tickets and go for a night on the town instead!
Chorfest 2018 Registration
Prices TBA; available at www.BCChoralFed.com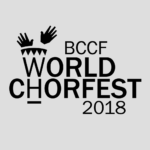 This gift will be under wraps for a few more days, but we can assure you it'll be worth the wait. Chorfest 2018 takes place May 11-13 in Richmond, BC. This year's theme will be "A Soul-filled Celebration of World Music" featuring the ever-energetic Brian Tate as guest clinician. When registration opens a little later in December, we highly recommend signing up a few friends to enjoy this fantastic choral experience right along with you!