The British Columbia Choral Federation is pleased to offer the following workshop for Okanagan Choirs: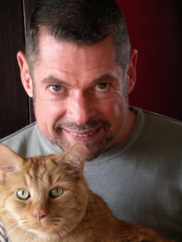 Promoting Your Choir
with clinician Bruce Hoffman of Brucecat Communications – specializing in media presence for arts organizations.
Workshop cancelled due to lack of registrants. This session may be offered in the upcoming season. Please email projectmanager@bcchoralfed.com for more information.
Does your choir struggle with its concert promotion?
Are you intimidated by social media, or find it totally confusing?
Or, are you just looking to spruce up your promotional efforts?
This workshop is for you!
Saturday, June 3, 2017
1:00 pm– 4:30 pm
St. Aidan's Anglican Church – 380 Leathead Road, Kelowna BC
Designed for those on BCCF choir boards who are working with marketing, marketing budgets and social media, including Facebook, etc.
• Please prepare and bring to workshop examples of current promotion of your choir, either print or graphic.
• Coffee and tea will be available upon arrival.
Note: We will be offering a morning workshop on this same day, where clinician Willi Zwozdesky will cover the basics of grant writing and choral administration.
Fees – Afternoon Workshop
$40 (plus $2.00 GST) for single BCCF choir representative
$65 (plus $3.25 GST) for single BCCF choir representative attending both workshops
$45 (plus $2.25 GST) for non-BCCF individual
$70 (plus $3.50 GST) for two BCCF choir representatives
$100 (plus $5.00 GST) for three or more BCCF choir representatives
Note: The above rates apply to current BCCF members only. If you are not an individual member of the BCCF or a member of a BCCF choir, additional rates will apply. Please email projectmanager@bcchoralfed.com for more information.
Deadline for Registration: May 26, 2017 Late registrations available if space permits.