with guest clinician Darcy Morrissey, Artistic Director of the Bellevue Girls Choir.
Sponsored by the BC Kodaly Society of Canada with the BC Choral Federation.
SATURDAY, APRIL 29, 2017
St John's Presbyterian Church, 1480 George St, White Rock, V4B 4A3

SCHEDULE:
8:30-9:00am Registration
9:00-9:45am Warm ups
9:45-10:30am Musicianship Building in the Choral Setting: Darcy will bring music from her choral library and use it to show how we can pull musicianship activities from the repertoire to build choristers' musical skills.
10:30-10:45am: Break
10:45-12:00 pm Musicianship Building in the Choral Setting: continued…
—Break for Lunch—
1:00-2:00pm Great Poetry & Great Music– demonstrating activities to highlight and gain depth of understanding and musical expression from choral music.
2:00-2:45pm working with Demo Choir
2:45-3:00pm Q & A
A light lunch will be provided; bring your own mug and soup bowl!
There will be an open rehearsal on the evening of Friday 29 April with the BC Kodaly Choir; admission by donation to the Darlene Ngo Memorial Fund
REGISTRATION:
$40 BCKSC members or BCCF full members

$80 non-members (includes membership in either organization)

$20 student or retired BCKSC members

$40 non-members (including student or retired BCKSC membership)
Register online here. 
For further information, contact Brigid Coult: projectmanager@bcchoralfed.com
A poster (great for sharing on social media!) is available here.
CLINICIAN BIO: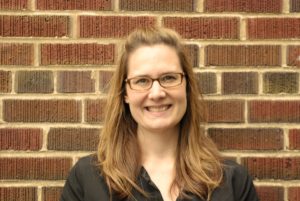 Darcy Morrissey holds a Bachelor of Music Education from Central Washington University and a M.A. in Music Education specializing in Choral Conducting from the University of St. Thomas. For ten years, Darcy taught all ages and nearly every type of music course within the Lake Washington School District.  She is the Founding Managing Artistic Director of Bellevue Youth Choirs made up of over 160 girls in Bellevue Girlchoir (est. 2012) and is proud to serve the 30 boys in Bellevue Boychoir, which is in it's second season.  Darcy is highly sought after as a choral clinician, adjudicator and guest conductor throughout the region and serves as the Chair for Elementary and Youth Community Choirs for Washington State ACDA.  Darcy is the Choir and Conducting Instructor for the Seattle Kodály Levels Program housed at Seattle Pacific University and presents for various workshops and professional development opportunities for educations. As a professional choral singer, Darcy has been privileged to record for commercials, movie previews, movie, and video game soundtracks, including the latest installment of World of Warcraft.  She also sings with Choral Arts under the direction of Robert Bode, along with earning various awards, this group was honored to sing for President Obama and the First Lady at the White House during the 2015 holiday season. Darcy is a proud mother of two boys, Jack (7) and Aaron (5) and wife to Stephen.