FEB WORKSHOP: 7 Ways to Improve Your Sight-Singing Skills
January 11, 2018
The BCCF is thrilled to announce its latest workshop, 7 Ways to Improve Your Sight-Singing Skills, coming this February to an area near you!
Discover 7 tools that will help you to sight-read choral music more quickly. Learn how to hear the music in your head before you ever sing it out loud. There are just a few steps that you can take to become a confident and independent singer. Facilitator Erica Phare-Bergh (M. Mus, Dip. Ed.) will cover everything from understanding how scales work to becoming proficient at reading rhythm. All in 2.5 hours!
LOCATIONS:

KAMLOOPS – Feb. 10 at Kamloops United Church – 421 St Paul St
Contact Janette Walker: 250-573-1015
SALMON ARM – Feb. 11 at First United Church – 450 Okanagan Avenue SE
Contact Jean MacLennan: 250-832-3549, (cell is 250-833-2492)
VANCOUVER – Feb. 24  at St Mary's Kerrisdale Church – 2490 W 37th Ave, Vancouver
Contact Alan Sanderson – 604-263-8051
LANGLEY – Feb. 25 at United Churches of Langley: Murrayville Site – 21562 Old Yale Road
Contact Anita Comba: 604-533-3646
All workshops will take place from 2-4:30 pm.
Click here to view or print the poster.
COST:
$45 for Walk-ins
$40 for individuals pre-registered but not affiliated with BCCF
$35 for pre-registered members of a BCCF choir
$30 for groups of 10 or more from a BCCF choir*
$25 for pre-registered singers with current individual BCCF membership
$20 for pre-registered students
Click here to register and pay securely online. (Individuals only.)
*For group registrations, please coordinate with your choir and use the form that applies to you:
Kamloops | Salmon Arm | Vancouver | Langley
Please e-mail us with any questions,
CLINICIAN:

Erica Phare-Bergh (M. Mus, Dip. Ed.)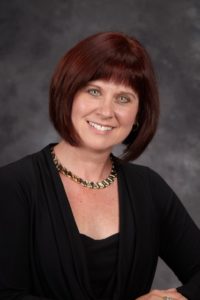 Erica Phare-Bergh obtained her M. Mus. in Choral Conducting from McGill University (1994). A native of Montreal, Phare-Bergh formerly conducted the Vanier College Choirs and the McGill Conservatory Choirs and taught Ear Training at both places. Her choirs have performed in festivals both nationally and internationally. In Calgary, she directed the William Aberhart High School Choirs, Westwinds Green Choir, and the Rocky Mountain College Choirs. She has been on many juries including ChoralFest North, was the guest conductor for the 10th Anniversary of the CBC-McGill Youth Gala and a presenter at MCA in 2014 and Podium 2016. In 2008, she spear-headed the Montreal première of Oratorio Terezin, a large-scale work involving 270 performers at Place-des-Art. She and her husband, Rick, moved to Victoria, BC, this past summer. Together, they have a company called, A Song with Every Story, which incorporates both original songs and classical music into children's stories. Erica is a published arranger with Cypress Choral Music (La série enchantée).